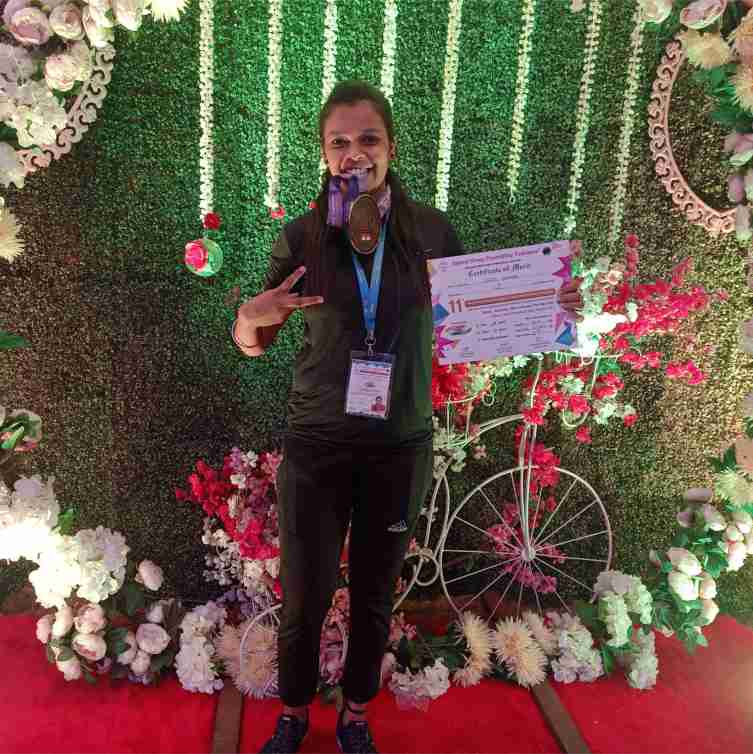 31 May 2022
Natural Strong Powerlifting Federation
Natural Strong Powerlifting Federation has organised the 𝟏𝟏𝐭𝐡 𝐍𝐚𝐭𝐢𝐨𝐧𝐚𝐥 𝐁𝐞𝐧𝐜𝐡 𝐩𝐫𝐞𝐬𝐬 & 𝐃𝐞𝐚𝐝𝐥𝐢𝐟𝐭 𝐏𝐨𝐰𝐞𝐫𝐥𝐢𝐟𝐭𝐢𝐧𝐠 𝐂𝐡𝐚𝐦𝐩𝐢𝐨𝐧𝐬𝐡𝐢𝐩 𝐂𝐨𝐦𝐩𝐞𝐭𝐢𝐭𝐢𝐨𝐧 𝐟𝐨𝐫 𝐭𝐞𝐞𝐧, 𝐣𝐮𝐧𝐢𝐨𝐫, 𝐬𝐞𝐧𝐢𝐨𝐫, 𝐦𝐚𝐬𝐭𝐞𝐫, 𝐩𝐡𝐲𝐬𝐢𝐜𝐚𝐥𝐥𝐲 𝐜𝐡𝐚𝐥𝐥𝐞𝐧𝐠𝐞𝐝 𝐦𝐞𝐧 𝐚𝐧𝐝 𝐰𝐨𝐦𝐞𝐧 𝐨𝐧 𝟐𝟖𝐭𝐡-𝟐𝟗𝐭𝐡 𝐌𝐚𝐲 𝟐𝟎𝟐𝟐 𝐢𝐧 𝐒𝐨𝐧𝐢𝐩𝐚𝐭, 𝐇𝐚𝐫𝐲𝐚𝐧𝐚.
𝐀𝐀𝐑𝐓𝐈 𝐒𝐇𝐀𝐑𝐌𝐀 𝐃/𝐎 𝐒𝐡. 𝐕𝐢𝐣𝐚𝐲 𝐃𝐚𝐭𝐭 𝐒𝐡𝐚𝐫𝐦𝐚 & 𝐒𝐦𝐭. 𝐁𝐡𝐚𝐯𝐧𝐚, student of B.A.LL.B. 10th Semester of 𝐈𝐀𝐌𝐑 𝐋𝐚𝐰 𝐂𝐨𝐥𝐥𝐞𝐠𝐞, 𝐆𝐡𝐚𝐳𝐢𝐚𝐛𝐚𝐝 secured the 1st Position in Junior Category clinching the Gold Medal.
The IAMR Group wishes her grand success in life and golden future .